You're here! You're here!
I love it when company stops by on an ordinary day! While you're visiting, you might enjoy learning a few insider secrets from my Super Frequently Asked Questions: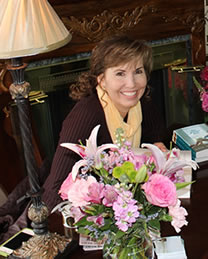 Q: What's the stunning true history behind Before We Were Yours and Before and After?
From the 1920s through 1950, thousands of children of single mothers and poverty-stricken parents were taken away — sometimes even quietly whisked off front porches or from hospital maternity wards — by the Tennessee Children's Home Society and its Memphis branch director, Georgia Tann. While heartbroken birth mothers searched for their stolen sons and daughters, the children were often kept in unlicensed boarding facilities and given new names and histories before being advertised for adoption to families who could afford to pay. Before We Were Yours tells the stories of the children, through twelve-year-old Rill Foss, stolen from her family's Mississippi River shantyboat with her four young siblings and held in an orphan house where uncertainty and danger wait around every corner. If you're reading with your book club, click here for the beautiful digital book club kit from Random House.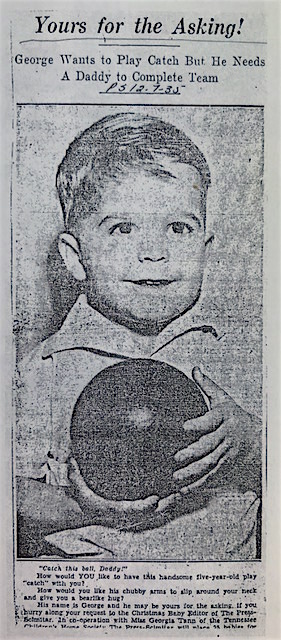 Photo courtesy of Preservation and Special Collections Department, University Libraries, University of Memphis
 "Wingate is a master-storyteller, and you'll find yourself pulled along as she reveals the wake of terror and heartache that is Georgia Tann's legacy." — Parade magazine
Q: What else is on shelves now?
Before We Were Yours is now in Paperback and trade paperback. The Tending Roses series is being reissued with lovely new covers. Companion non-fiction book, Before and After with Co-author Judy Christy gives voice to the Tann adoptees and birth families. To learn more, click on the book covers below or check out Lisa's Bookshelf.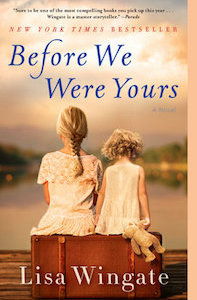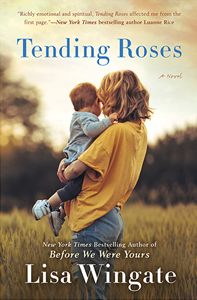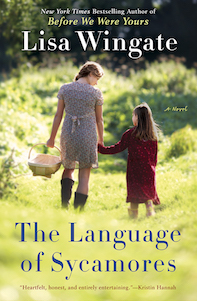 Here's a bit. For all the latest, find me on Facebook.
Legacy Publishing offers new Lisa Wingate Collection greeting cards!
Each card features a quote from a Lisa Wingate book.
Each card sold buys a meal for a hungry child.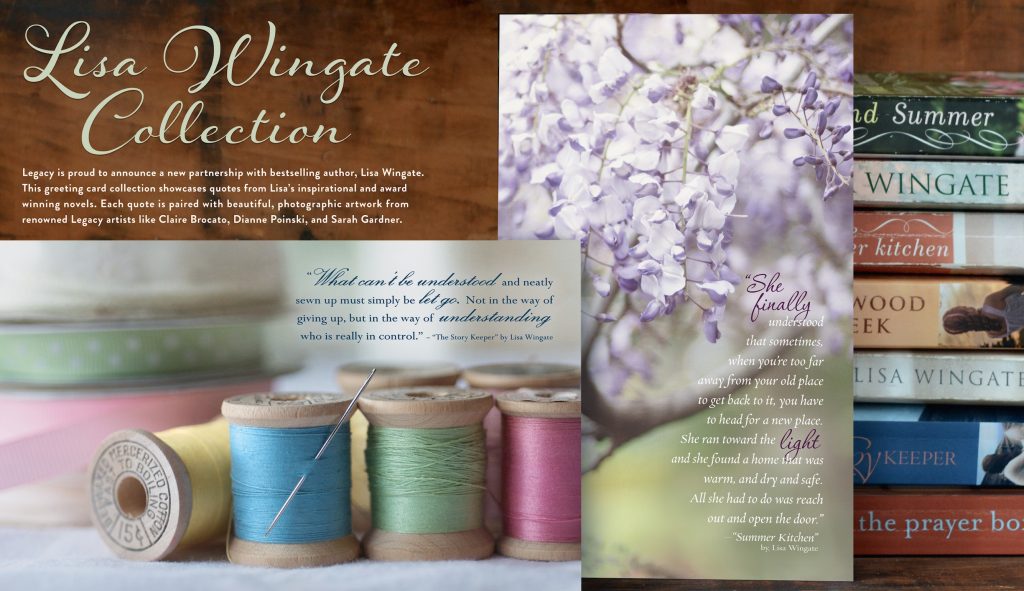 To find Legacy cards in a store near you,
click here
Q: Any exciting contests going on?
Q: How can I keep up with you and your books?
In this busy cyber age, there are so many ways to keep in touch.  You can find me on Facebook, follow me on Twitter, Instagram, Pinterest, or sign up for my email newsletter. I love keeping in touch with readers. The best part of writing is watching stories do what they are meant to do–bring people together.
Q: Where can I find a full list of your books?
Q: How long have you been writing and how many books total?
I've been writing all my life. A special first-grade teacher made a writer out of me and I still have the report card with her handwritten note, "I expect to see your name in a magazine one day." With the addition of Before and After (non-fiction about the real life adoptees) and The Book of Lost Friends, the total is now thirty-two. For a full list, go to my Bookshelf Page.
Q: Do you schedule book events and speaking engagements?
I love to chat with real people (as opposed to the imaginary kind). For information on booking speaking engagements live or virtual, check my Contacts Page.
Q: Do you ever worry that you'll run out of stories?
Quite the opposite. I'm a collector of stories, bits of untold history, interesting characters, and all other chance encounters that may one day be fodder for a story. I never know what will spark a new novel or a short story, but I keep drawers full of scraps and notes, to ensure that all those potential treasures won't be lost.