Lisa Wingate Official Bio
Events Bio: 
Lisa Wingate is the #1 New York Times bestselling author of over thirty novels, including the instant NYT bestseller The Book of Lost Friends and Before We Were Yours, which remained on the NYT list for over two years and has sold over three million copies. She is a Goodreads Choice award winner for historical fiction and a Southern Book Prize winner. She lives with her husband in Texas.
Short Bio:
Lisa Wingate is the author of the #1 New York Times bestseller Before We Were Yours, which remained on the NYT Bestseller List Hardcover and softcover lists for 110 weeks and has sold more than three million copies. She has penned over thirty novels and coauthored a nonfiction book, Before and After with Judy Christie. Her April 2020 novel, The Book Of Lost Friends, became an instant New York Times Bestseller. The story follows an unlikely trio of girls coming of age as they embark on a perilous journey through reconstruction Louisiana and Texas… and a modern-day teacher in small-town Louisiana who rediscovers their story. The Book Of Lost Friends was inspired by the real-life "Lost Friends" ads, through which families separated during slavery sought to find their lost loved ones in the chaos following the Civil War. A reader and museum volunteer from the Historic New Orleans Collection connected Lisa with HNOC's vast database of over 2500 Lost Friends ads, which chronicle the heart wrenching and hope-filled searches of separated families, and which inspired the story of eighteen-year-old Hannie Gossett in the novel.
Lisa lives with her husband in North Texas. More information about her novels can be found at www.lisawingate.com.
Long Bio:
Lisa Wingate is the author of the #1 New York Times bestseller Before We Were Yours, which remained on the bestseller list for fifty-four weeks in hardcover and has sold over 3 million copies. She has penned over thirty novels and coauthored a nonfiction book, Before and After with Judy Christie. Her award-winning works have been selected for state and community One Book reads throughout the country, have been published in over forty languages, and have appeared on bestseller lists worldwide. The group Americans for More Civility, a kindness watchdog organization, selected Lisa and six others as recipients of the National Civies Award, which celebrates public figures who work to promote greater kindness and civility in American life. Booklist summed up her work by saying, "Lisa Wingate is, quite simply, a master storyteller."

Her work has garnered or been nominated for many awards, including the Pat Conroy Southern Book Prize, the Oklahoma Book Award, and the RT Booklovers Reviewer's Choice Award. Her blockbuster hit, Before We Were Yours remained on the New York Times Bestseller List for over a year, was Publishers Weekly's #3 longest running bestseller of 2017, and was voted by readers as the 2017 Goodreads Choice Award winner for historical fiction. Before We Were Yours has been a book club favorite worldwide and to date has sold over two million copies. Before and After was a finalist for the 2019 Goodreads Choice Award for Non-Fiction History and Biography.
Lisa was inspired to become a writer by a first-grade teacher who said she expected to see Lisa's name in a magazine one day. Lisa also entertained childhood dreams of being an Olympic gymnast and winning the National Finals Rodeo but was stalled by a mental block against backflips on the balance beam and by parents who stubbornly refused to finance a rodeo career. She was lucky enough to marry into a big family of Southern tall tale enthusiasts who never let the truth get in the way of a good story. Lisa writes her novels at home in Texas where she is part of the Wingate clan of storytellers.
Of all the things she treasures about being a writer, she enjoys connecting with people, both real and imaginary, the most.
My inspirations for writing …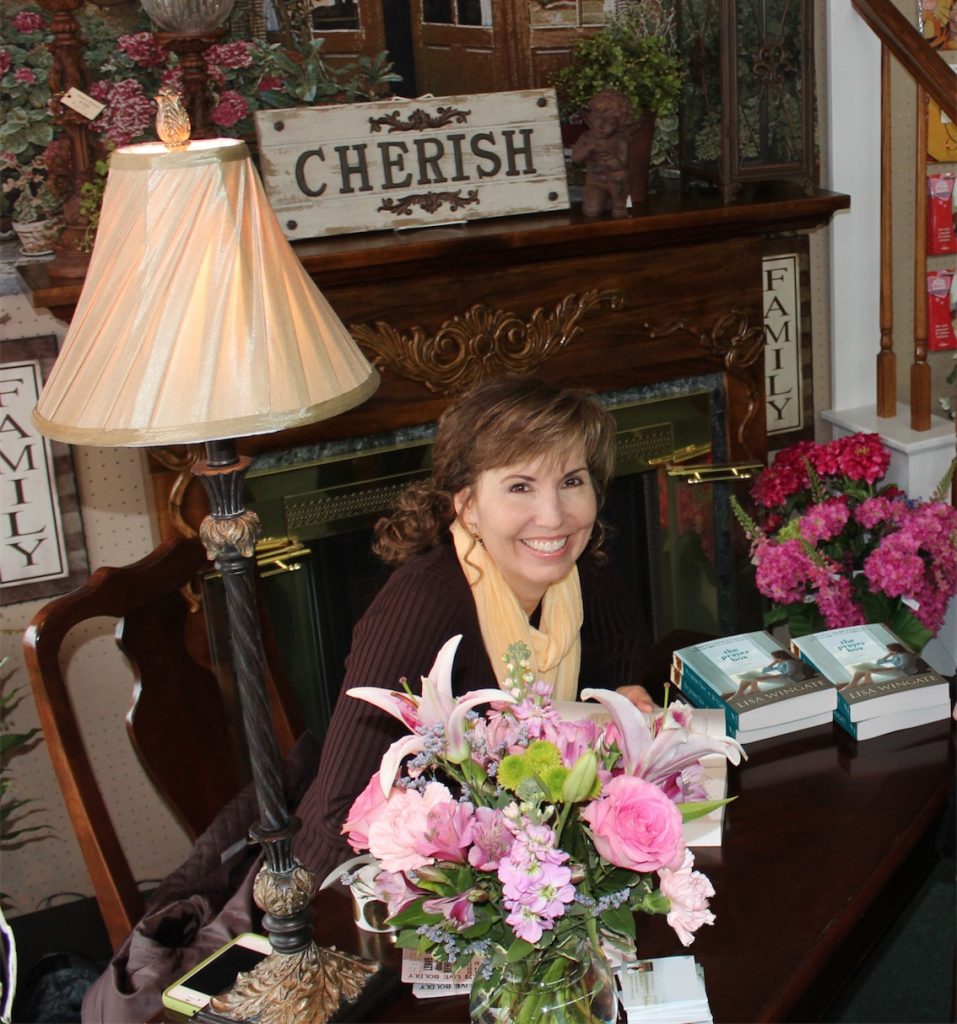 When not disguised as an author, I am the mother of two sons. I wanted girls. I got boys. I never dreamed that boys could be so wonderful. But that is another story.
I can't remember a time when I didn't write. I started writing books before I started school, and I never quit writing. I had a very special first-grade teacher in Peasley School in Northboro , Massachusetts , who recognized a little ability and a lot of desire in a shy transfer student. Mrs. Krackhardt wrote on my report card that she expected to see my name in the pages of a magazine one day, and I suddenly felt incredibly special. She started reading my stories to the class, and I was hooked. I quickly discovered the joy of having an audience, and set out on many, many writing projects.Even though I always dreamed of becoming a writer, I didn't begin pursuing the goal in earnest until after college, marriage, a career as a journalist and technical writer, and then the birth of my oldest son (ordered girl, got boy, fell in love with boy).
My grandmother came to stay with me when the baby was small, and together we decided to plant flowerbeds in front of my house. One day, when the baby was fussy, we had to go inside rather than finishing the flowerbed. Grandma bundled the baby and sat down in the chair with him, and soon he was quietly drifting off to sleep. As the afternoon sun streamed through the window, Grandma leaned back, closed her eyes, and began telling me the story of her life, and her flowerbeds, and the lessons she learned there. That story, "Time for Tending Roses," eventually became the inspiration for my first mainstream novel, Tending Roses, which was published by New American Library (Penguin Putnam) in June, 2001.
These days–several years, several books, multiple family relocations, one boy (ordered girl, got boy again, boy is wonderful again), and thousands of words after my grandmother told me the story of her rose garden, Tending Roses is one of several books inspired by life and written during stolen moments between homework, dirty laundry, farm animals, football games, family meals, and book-related talks and events of all kinds with readers, moms, grandmothers, sisters, and friends around the globe. Who knew all of that would come from one quiet afternoon with Grandma and an unfinished flowerbed?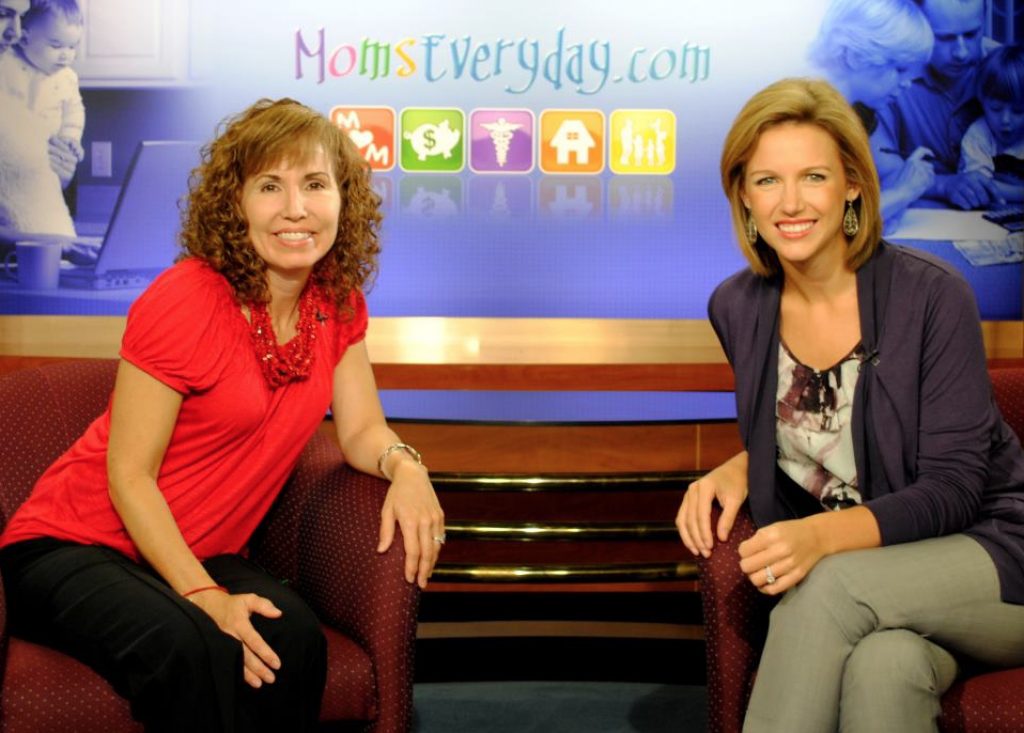 Of all of the books, Tending Roses remains my sentimental favorite, because of the real-life connection with my grandmother, but I have loved and treasured the moments spent in the "world" of each book. Each story begins with an inspiration from life, and after that, the writing is a journey of discovery. I never know where the story will go, or how it will end, or who the characters will become, until the last words are written, though as a writer and as a person, my heart always goes to happy endings. So many of today's sound bites are sensational, and awful, and when you take in all of those things, it is easy to lose faith in the world and in the goodness of people. I want to create books that are not only entertaining, but life affirming. I think we are all called to add something good to the world, to inspire and uplift, to add our colors to the canvas. I have met so many people who have wonderful ways of doing that. I admire them. I want to be like them. I love to write about them.