Storytelling For Families

Storytelling is rapidly becoming a dying art in our culture, but if we lose our stories we lose parts of ourselves. In this busy, fractured, speed-of-light world, our stories all too often go ungathered. We've largely abandoned the tradition of chatting around family dinner tables and spending long evenings on front porches while the young folks sit at the knee of the older ones. I can't tell you how often, as I'm out speaking about my books, someone in the audience expresses regret at not having recorded the recollections of a mother, father, aunt, uncle, grandparent or neighbor.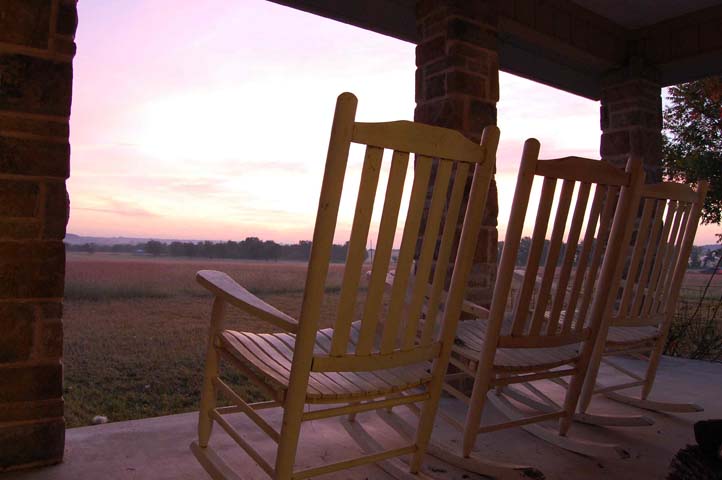 \
Preserving the Family Stories
Family stories shouldn't be lost. They're meant to teach the next generation, to help us understand who we are. All things are temporal in this world, but our stories can remain long after we're gone.

If you're struggling to get the memories flowing in your family, here are a few helpful tips.
1. Share a bit of yourself first
One of the best ways to get the story wheel going is to share a bit of your own story. Try something like, "Wow that Mustang that just passed by makes me think of my first car. I worked two summers to pay for that car. We had some good times in that thing…" or "Those kids on their bikes make me think of riding over to Mrs. Brown's house, and she always had those oatmeal cookies. We used to ride our bikes all over the neighborhood. Hey, Dad, do you remember your first bike? Who gave it to you? Where was your favorite place to ride it? Did you ever get into trouble with it?"
2. Listen actively
Pay attention to what's being said. Pick up on side notes that might lead to a good story. Try things like, "Do you remember where you were living when that happened?", "Who gave you that recipe?", or "How long did you have that dog? Where did he come from?"
3. Think of story sparks ahead of time and then work them into the conversation
Think of common experiences that might spark memories for others. Favorite foods, favorite toys, bicycles, cars, dates, first loves, sports, jobs, homes, parents, grandparents, life transitions, pets, hobbies, church, school, childhood entertainment, favorite TV shows from days gone by. Sometimes getting a good story is a simple as providing the spark.
4. Make the interview a school project
If Grandma, Grandpa or Uncle Ned is a little reluctant to sit down for an interview, consider working the interview into a school project. Assign it for a grade in home school or Sunday school, or ask your child's teacher if it can be turned in for extra credit. Try questions like:
— Tell me about the first house you remember. What kind of bedroom did you have?
— What kind of games did you play? What was the neighborhood like?
— Do you remember when you started school? What was it like?
— Who was your first best friend?
— How many brothers and sisters did you have?
— Did you play any sports?
— Did you ever win an award for something at school?
— Did your parents ever tell you family stories? What did they talk about?
— Do you have a favorite holiday memory you could share?
— Where did you go to shop for food or clothes?
— What was your first job?
— When did you get married? What was the courtship like? What was your first house like?
— Did you know how to cook? How did you learn?
— Where did you go to church?
— Do you remember a favorite vacation?
— How did parenthood change your life?
— Can you tell me about a difficult time in your life—something you struggled with?
5. Get out Aunt Edna's Doily Collection
Get out the family photos, family recipes, family jewelry, old holiday decorations, old dishes and utensils. Ask about where they came from or how they were used. Talk about houses, cars, pets, locations in the background of family photos. If you're gathering for a family holiday, set the table with family photos at each place or print place mats or place cards with scans of old photos on them. Ask each person at the table to tell what he/she remembers about that photo.
6. Put on your reporter's hat
Cleverly lead the conversation to the who, what, where, when, and why of the conversation. When did it happen, where did it happen, who was there, what happened afterward?
7. And finally…
Document before you forget. Record with a video camera or tape recorder, take notes, write down, take photos. Find a special place to keep those gold nuggets. Preserve them like the precious gifts that they are.
NOTE:  Want to write your own life story? Here is a helpful book.
Raising the Next Generation of Storytellers
I sometimes wonder where the next generation of storytellers will come from, in a generation more accustomed to electronic media than face-to-face communication. One of the most wonderful parts of raising my own children in a family of true Southern storytellers was watching our boys discover a love of telling and hearing of stories of all types.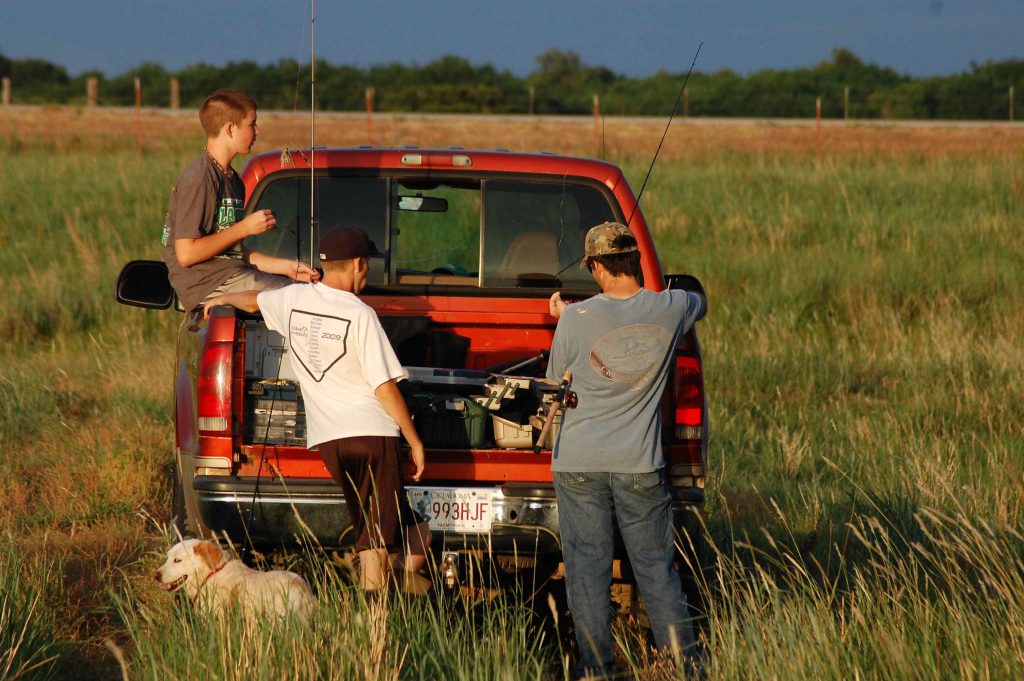 Over the years, we've invited oral storytellers to many book festivals. There's nothing like watching young people lean in as they're caught up in a good tale. Here are a few tips for fostering that interest in the next generation.
1. Take a family outing to a storytelling contest or festival, also sometimes called a "liar's contest" (or watch some Youtube videos of storytellers in action). For festival information: www.storynet.org , www.storytellingcenter.net, www.georgeweststoryfest.org
2. Encourage kids to try storytelling themselves. Have them enter a talent show or plan a storytelling performance to entertain at a family holiday, a senior citizen's center or a community event. Here's a site with some fun stories meant to be told orally. You can find many others, often handed down through generations, by searching for "Shaggy Dog Stories." http://www.macscouter.com/Stories/index.asp
3. Put a "Family Story Box" on your table. Each day at mealtime, load the box with something meant to inspire the telling of family stories – a photo from a past family event, pictures of ancestors, mementos from family vacations, heirlooms. The contents of the box will become a mystery that makes mealtimes a treat.
4. Add some "story starter" question cards to your table, either at holiday dinners or during regular family meals. Search for questions online, write your own, or purchase packs of table talk questions (check your favorite game store or internet shop). Questions like "Talk about a slumber party you remember," "Do you remember your favorite teacher?" or "Do you remember a time when you got in trouble at school?" can generate wonderful stories and great fun among a mix of generations.
5. Teach morals with "What would you do, if…" questions. Provocative questions like, "What would you do if there was something you really needed but your best friend needed it too, and there was only one, but it couldn't be shared?" can help to give younger generations a firm footing in family values and give kids an understanding of the fact that the adults in the family face dilemmas, too.
6. Play "story bingo" in the car. Spot something outside the window and start a story with it, "The spotted dog behind the white picket fence…." The story then circles through the car, each person responsible for spotting something and adding to the story, "Wanted to drive a pickup truck…."
7. Make it a summer assignment, school assignment, or Youtube project. Why not encourage kids to interview a friend or family member with a story to tell – an experience in the armed forces, a love story, a career story – by making the interview an official project?
8. Try "Story dice." Story dice provide endless possibilities and challenges. Roll the dice for a combination of person, place, item, and event. Make your own or check out Rory's Storytelling Cubes – great stocking stuffers!
9. Read out loud together. So often we quit reading together after the kids start school. Remember that reading to your kids is still a wonderful way to "live" a story together and enjoy important quality time.
10. Play "Let's Pretend." Remember how much fun it was in childhood? Why not give it a try again? Pitch a tent, journey down a creek, build a fort in the living room with blankets. Gather materials for costumes. Create a story with your kids. Get grandparents involved, too. You're never too old to play Let's Pretend!
Encourage kids to understand that creating and enjoying a story is a matter of imagination, not a matter of reading or writing (which can be a task for some kids). Story is about what happens in the brain when you "live" in another world. Enjoy!
Copyright 2015 Wingate Media, LLC